Major Industries
The economy of Isabela is at the fulcrum of an ever increasing growth curve. In terms of income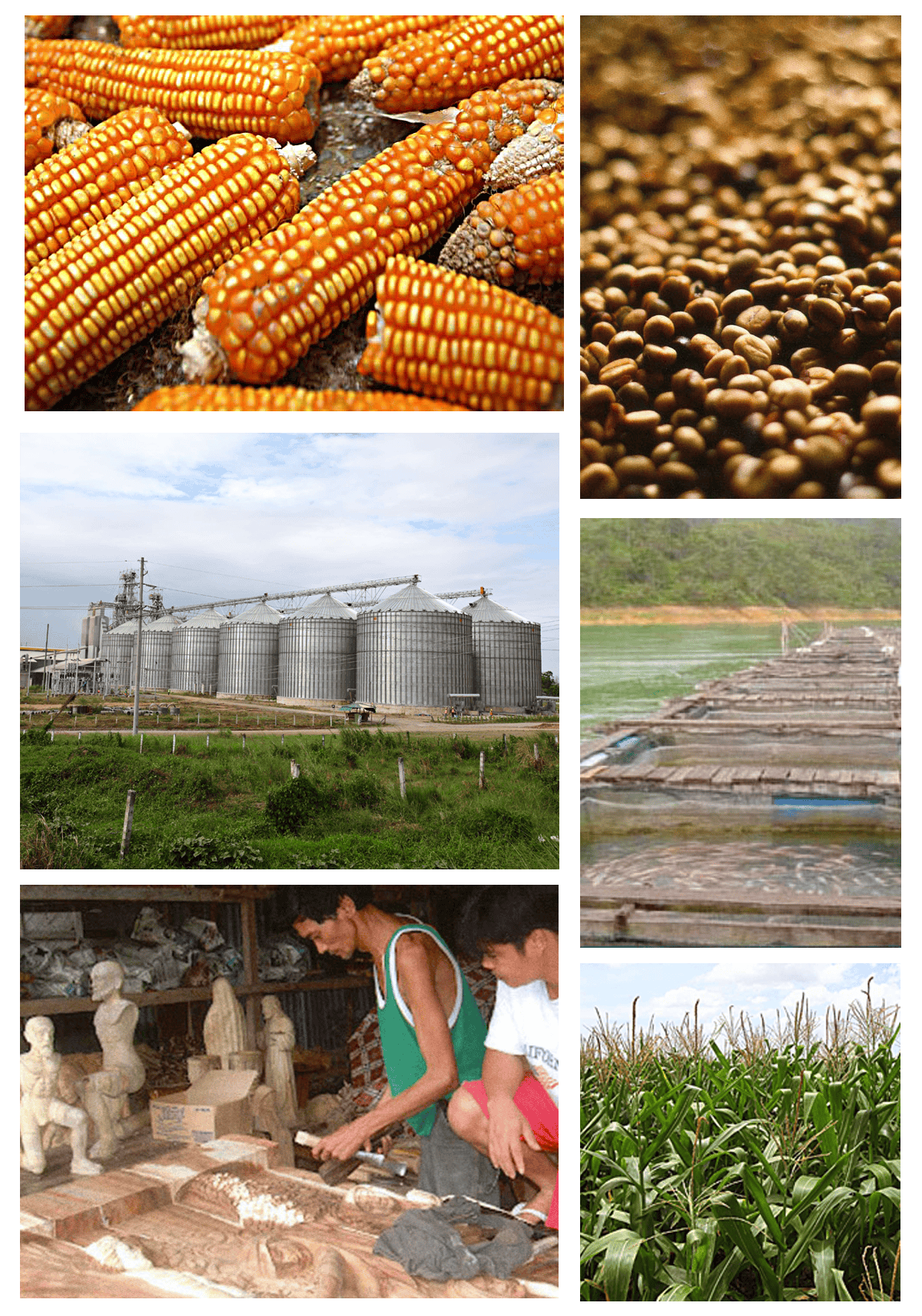 classification, it is rated as first-class province and considered among the richest and most progressive province in the Philippines.
Strategically located at the center of Cagayan Valley region, Isabela is acknowledged to have demonstrated strengths in business and industry. Thus, it has come to be known as the "Regional Trade and Industrial Center" of north-eastern Luzon.
Agriculture is the biggest industry in Isabela. As the country's top corn producing province, it contributes 21%of the annual national yellow corn production. Asia's largest post-harvest corn processing facility, the Mindanao Grains, is located in the town of Reina Mercedes, Isabela.
As second highest rice-growing province nationwide, Isabela produces 15% of the aggregate national rice production on an annual basis. Being a surplus producer of the Filipinos' staple crop, the province's rice sufficiency rate is at 224%, which means that Isabeliños produce more than they consume and are in fact responsible for supplying the rice requirements of Metro Manila and many other provinces.
High- value agricultural crops grown in Isabela include monggo, tobacco, coffee, banana, and mango. Its livestock and poultry industries are also on the rise, especially dairy processing, hog production, cattle breeding, and commercial poultry raising.
Another thriving industry in Isabela is aquaculture, sustained by inland fishing through 1,108 hectares of developed freshwater fishponds and 450 hectares of fish cage culture at Magat Dam Reservoir. Rich marine resources could be found in Coastal Isabela's seaboard towns of Maconacon, Divilacan, Palanan, and Dinapigue.
The best quality timber resources in the Philippines are found in the forest of Isabela. Some 54% of the province`s total area is covered by forestland, of which 62% is part of the protected area while 38% is designated as production forest. The woodwork industry continues to operate under a regulated system, particularly the making furniture using indigenous materials.
In recent years, tourism has become an income-generating industry for Isabela. New hotels and resorts have opened, mostly in Cauayan City, Satiago City, and the towns of Tumauini and Roxas. Top tourist attractions are the centuries-old churches of Saint Mathias and San Pablo; Magat Dam Tourism Complex, which houses Southeaast Asia's biggest dam; Santa Victoria Caves at Fuyo National Park; the beaches and islands of Coastal Isabela; the world's biggest wooden lounge chair or butaka in Ilagan; and various festival and fiestas, most famous of which is the Bambanti Festival from May 1-11 every year, commemorating the birth of the province during Isabela Day.