Existing Locators
Since the start of 21st century, a growing number of foreign and local investors have selected Isabela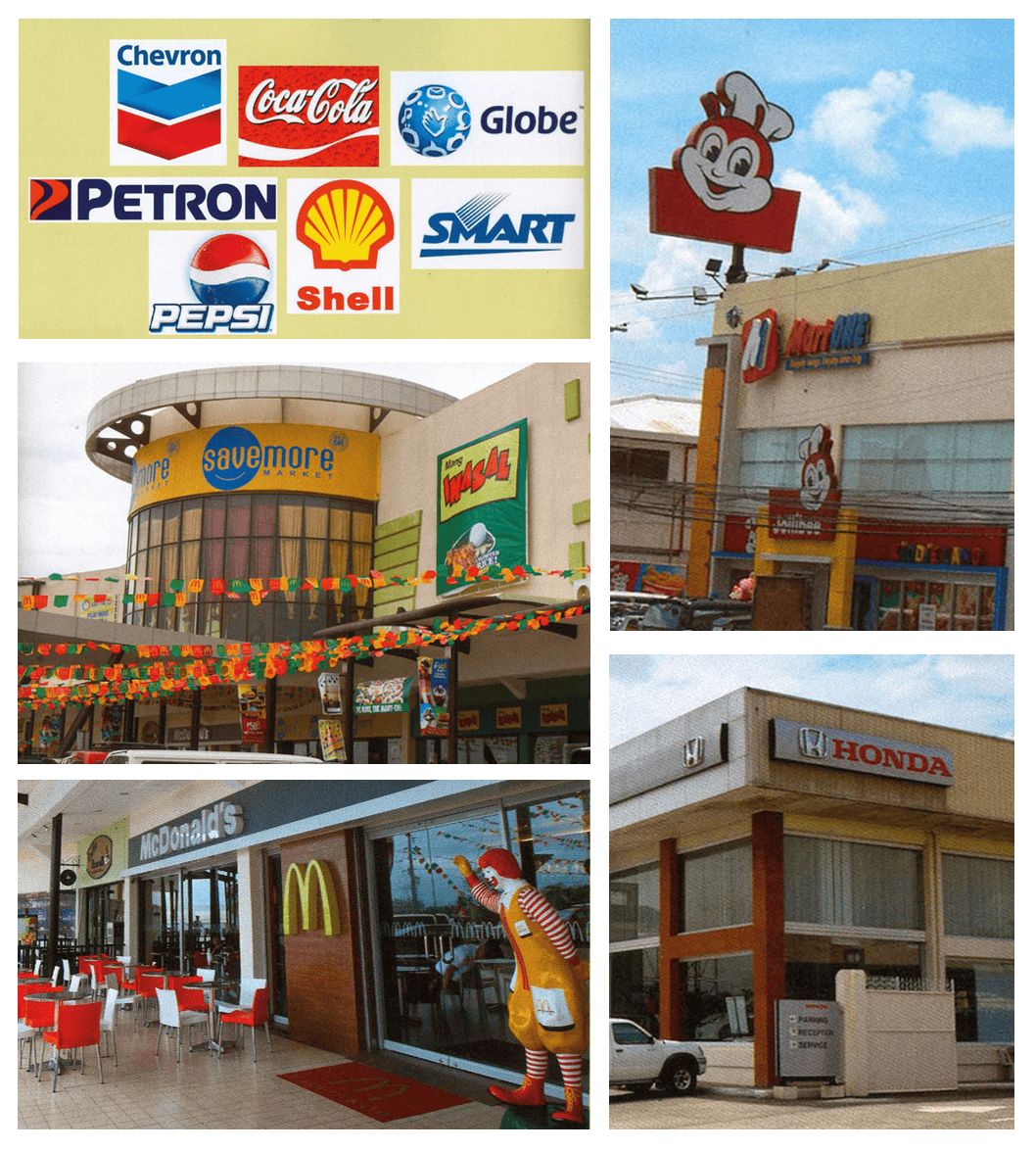 as site of their business ventures. Heading the list are Isabela's top three investors, namely: Mindanao Grains Processing Company, Inc. in Reina Mercedes, SN Aboitiz Power- Magat Inc. in San Mariano.
Universal Leaf Philippines has built a tobacco processing plant in Reina Mercedes. The Coca- Cola Company's Philippine subsidiary and SAN Miguel Corporation's Cosmos division both operate bottling plant in Cauayan City, while RC Cola AND Pepsi Cola have beverage operations in Ilagan and Santiago City, respectively.
In the ride industry, substantial investments have been made by Valiant Rice Mills Corporation in San Mateo, Family Choice Grains Processing Center in Cabatuan, Golden Season Grains Center in Luna, Hergo Agro Industries in Santiago City, JDT Silver Grains Center and New Cauayan Goldyluck Grains in Cauyn City.
Retail giants SM and Robinsons have set up shop in Ilagan with the opening Savemore Supermarket and Robinsons Supermarket, respectively.  They are located in Isabela's NEW MALLS, Northstar and Talavera Square , owned and operated by homegrown investors. Fast food chains such as Jollibee, McDonald's, Chowking, Goldilocks all have outlets in Isabela.
The "big three" oil companies- Shell, Petron and Chevron – have numerous gasoline stations in Isabela, as do new petroleum industry players Total, Eastern Plus Gold and Flying V. Land transportation operators Victory Liner, Baliwag Transit, Dagupan Bus Line, Dalin Liner, Florida Bus and Nelbusco have terminals and depots in the province.
The country's leading passenger airline Cebu Pacific services the Cauayan-Manila- Cauayan Route. Light planes operated by Cyclone Airways and WCC Aviation's Sky Pasada Have flights from Cauayan Domestic Airport to the community airports in Palanan and Maconacon. Telecom firms Globe, PLDT/Smart and Digitel/ Sun operate cellular sites and fixed telephony facilities throughout Isabela.